Published on: March 13, 2017
With employee ownership, employees own a piece of the rail
Nearly 20 years ago Judy Spackman started working as a receptionist at Cando Rail Services in Brandon, MB. Today, she owns the company, alongside 250 or so other employees.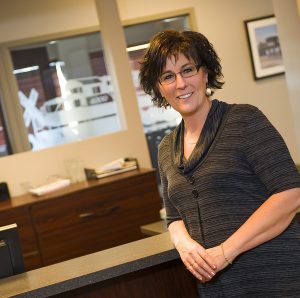 Owing to founder Gord Peter's far-sighted corporate vision, the organization established an employee ownership program in 1996. Through this program each employee is given the opportunity to invest in the company's—as well as his or her own—future and the program is helping to ensure that employees like Judy, now working in logistics within the company's rail abandonment department, have more of a nest egg there when they need it.
When the program first began, Cando's shares were worth $2.74 according to the valuation formula in place at the time. Now, 20 years later, employee owners have seen those shares rise to $50 a piece. And when an employee invests in the company, the company invests in the employee by matching their share purchase.
Ryan Wannamaker, steel sales for Cando's Engineering and Track Services division, said, "I treat [the employee ownership program] like a pension program, something I can put in as little or as much as I want, and Cando contributes to it as well."
But it's not financial security alone that makes employees like Judy and Ryan appreciate what ownership gives them. "It affects the corporate culture at Cando because everyone has a vested interest and is moving towards the same goal," commented Judy.
Added Larry Doyle, who was a shop supervisor at Cando's Winnipeg facility but is now retired, "This is a great place to work; the atmosphere is good, as is the management and staff." Ryan agreed, "It's an excellent place to work with excellent people to work with."
Judy concluded, "I'm proud to work at Cando. It's a growing company and it has such great potential."
Interested in working at Cando Rail Services? Check out our careers page.