Supporting Resolute Forest Products through a technology transition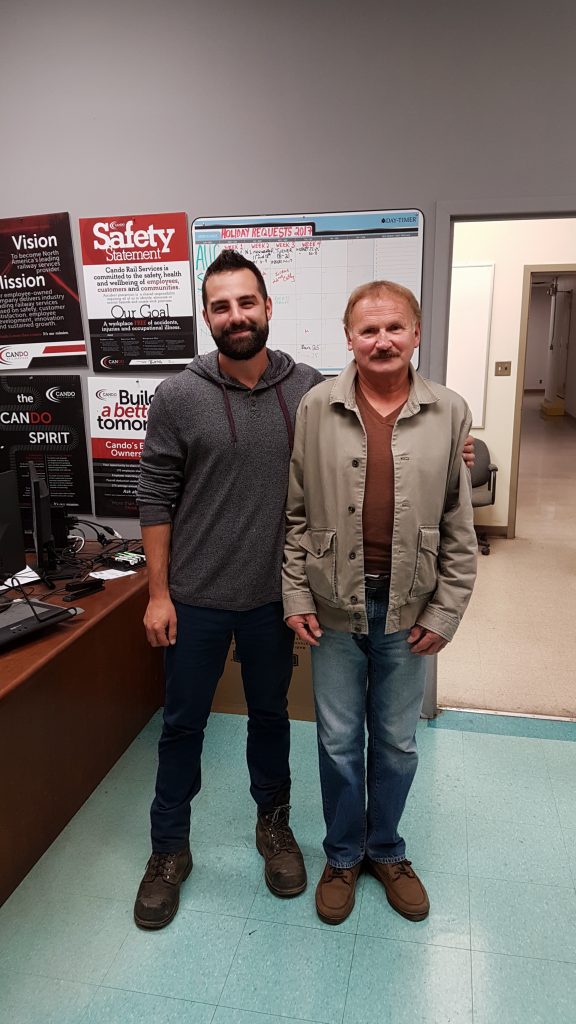 Cando Rail Services employees are known for their expertise in all things rail-related, but they are also known for stepping up to the plate whenever the customer needs a hand.
At the Resolute Forest Products pulp and paper mill in Thunder Bay, Ontario, Cando has almost 50 employees handling all of Resolute's paper products from the moment they come off the line to when they get hauled away by rail or freight. The "can do" spirit has helped Cando expand its footprint to cover more than just rail services and become a vital part of Resolute's supply chain and daily freight productivity.
In July 2015, Resolute Forest Products was looking to switch their production over to the new industry-standard SAP software (Systems, Applications and Products in Data Processing) to help them streamline their process. As a result, Cando arranged for two employees, Michael Maletta and Ray Johnson, to learn the system over the course of a year, and roll it out at the mill.
Maletta was a shipping coordinator before he became the lead superuser on the SAP system. He had recently applied for a new shift supervisor position and was awarded the SAP superuser role instead.
"At first it wasn't intimidating, but as I got deeper into things I felt the weight of the responsibility," said Maletta. "I learned something new every day."
Johnson supported Maletta as the assistant superuser. The two travelled together to a few of Resolute's other mills that already had the SAP system in place to learn the ins and outs, and to Montreal for further training.
"It was overwhelming — but you don't want to let people down," said Johnson, reflecting on the learning process. "I was really lucky to be with Mike on this one."
The pair worked full-time from November 2015 until June 2016, learning the program, training over 100 people, and preparing for the roll-out. Then, on July 1, 2016, the mill switched over to SAP.
"We taught everyone in a mock setting, so everything was hands-on on the day of the rollout. Mike and I were working around the clock," said Johnson.
"We didn't know how everything was going to come together and the smallest glitch could have sent everything haywire," said Maletta. "After the first hour, everything progressed, and things were running smoothly."
Johnson and Maletta both felt it was Cando's teamwork and dedication to servicing Resolute that made the transition seamless.
"All the Cando employees stepped up," said Maletta. "Nobody took holidays in the first month, and many people took extra shifts just to make sure everybody got a good grasp on the system."
Jeff Allen, general manager of operations for Cando Rail Services' Industrial Rail Services team, described it as a "seamless transition to new software with Cando's help."
On July 28, 2016, Maletta received a letter from Resolute on behalf of the entire management team in Thunder Bay, thanking the Cando team for launching SAP in the mill.
"The dedication, hard work and extra hours that you have put in resulted in a very successful transition to this new operating platform — an accomplishment you should be proud of," said John Nelson, SAP Project Manager, in the letter.
"It has been a rewarding experience working with you on this project."
After completing the transition, Johnson resumed work as operations manager for Cando at the mill and Maletta became an operations manager as well.
From rail services to software systems, Cando can do it all.
Media Contact
Julie Pomehichuk
Director, Marketing & Communications
media@candorail.com
Phone: 204-725-5174