Published on: December 12, 2016
Finding effective operational partnerships
West Fraser Pulp and Wood has been working in the Hinton, Alberta area since 1955 and it's been an important part of the town's economy ever since.
West Fraser asked Cando Rail Services to help it optimize its Hinton railyard. Starting work this summer, Cando's operation involves a two person crew providing switching service on both the pulp and wood sides using two Cando locomotives. Cando moves empty railcars to load, switches loaded cars from the warehouse to the storage yard, switches chemical loaded and empty cars and delivers loaded cars to the yard on the hill for Class 1 pick-up.
According to Laurie Quilichini, Cando General Manager of Operations, Western Canada, Cando's switching team offers more efficient, consistent service to the customer, something Cando is becoming known for.
"The Hinton operation is good for the customer as we are able to ensure a steady supply of railcars for loading," says Quilichini. "The site is never congested with outbound cars because we ensure a steady flow in and out of the facility on both the lumber and pulp side. Plus, cycle times for cars is reduced for West Fraser's fleet."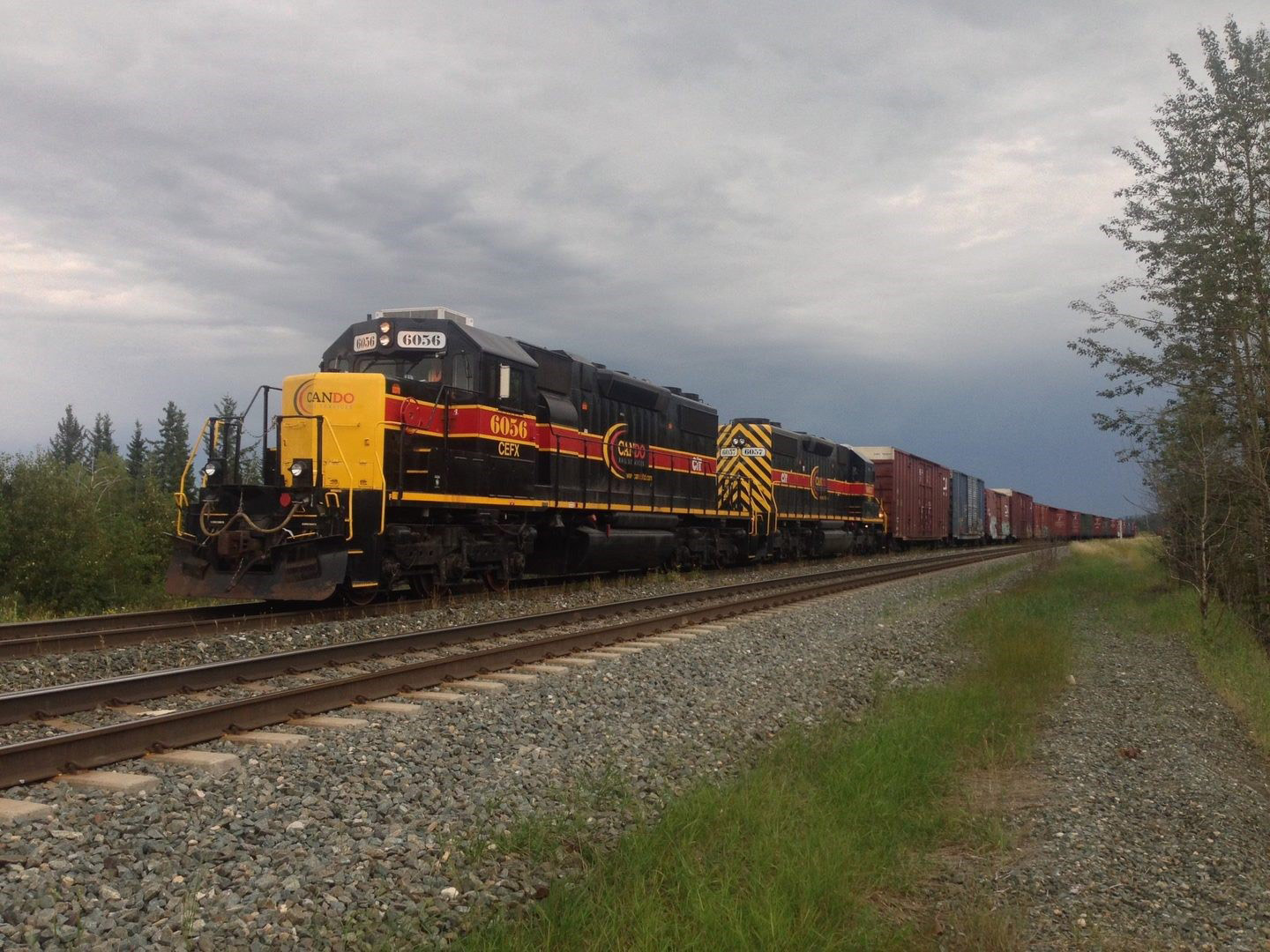 There are also benefits to the Class 1 railway that was providing service before, as the outbound loads are always blocked for destination and waiting for on-time lift in the Hinton siding. "Inbound delivery from the Class 1 is not congesting the yard in Hinton because Cando is lifting it daily," says Quilichini.
West Fraser gains the benefit of having their railyard running smoothly and the railway doesn't have to wait to grab the loaded cars; just another example of Cando acting as the link between industry and Class 1 railways, for the benefit of all parties involved.