Cando runs practice spill drill with 50,000 litres of water
On Sept. 20, Cando employees learned what it would be like if they ever had to deal with a real oil spill from a railcar.
Employees participated in a full day of classroom assessments and practical exercises led by a technical advisor from Emergency Response Assistance Canada (ERAC). However, it wasn't an average day of emergency spill response training. Cando then conducted a live simulation to help everyone involved understand the magnitude and implications of real-life spill situations by releasing thousands of litres of water at Cando's facility in Winnipeg, which is also the headquarters for the company's regional short line, the Central Manitoba Railway (CEMR).
About 20 Cando employees across various divisions and departments took part in the classroom portion, where they walked through site-specific Emergency Response Plans (ERPs) and talked through what they should be doing and thinking about. The time in the classroom was followed by three practical exercises at the CEMR yard where another 10 Cando employees joined in. CN also sent a participant to take part.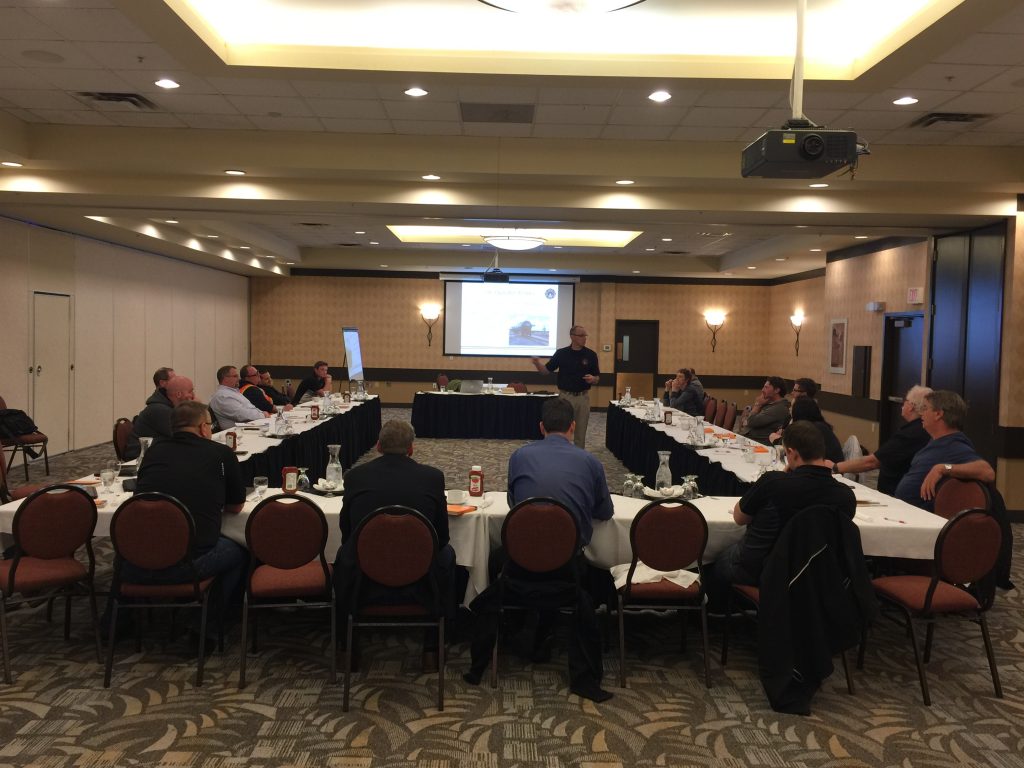 The first training exercise was a minor transload incident where the hose came loose from a railcar during unloading. The second and third were a simulation where a railcar was sideswiped with an uncontrollable breach (tear), which resulted in a significant spill. To realistically recreate the spills from the second and third exercises, Cando released 800 litres of water onto the ground, then 50,000 litres (equivalent to half a railcar) for the sideswipe situation.
Troy Will, a project manager with Cando Rail Services who helped organize the training, said outside specialized emergency response facilities, he believes a simulation of this magnitude has never been done before. He said the 'small' 800-litre spill disappeared into the ground in a matter of seconds, which created a conversation about how to quantify the volume of the spill if you aren't present to see it happen.
"Cando is a top quality supplier with a robust approach to implementation and execution of rail-based activities, but we recognize there's always room for improvement," said Will. "The 50,000-litre release reinforced how quickly a large volume release would impact surrounding areas and personnel. This exercise also verified our engineered controls and mitigation measures in isolating the site, and containing the footprint of the spill."
A mass release of fluids is not something Cando or other groups would execute on a regular basis, which is why Cando opened the training to the entire company.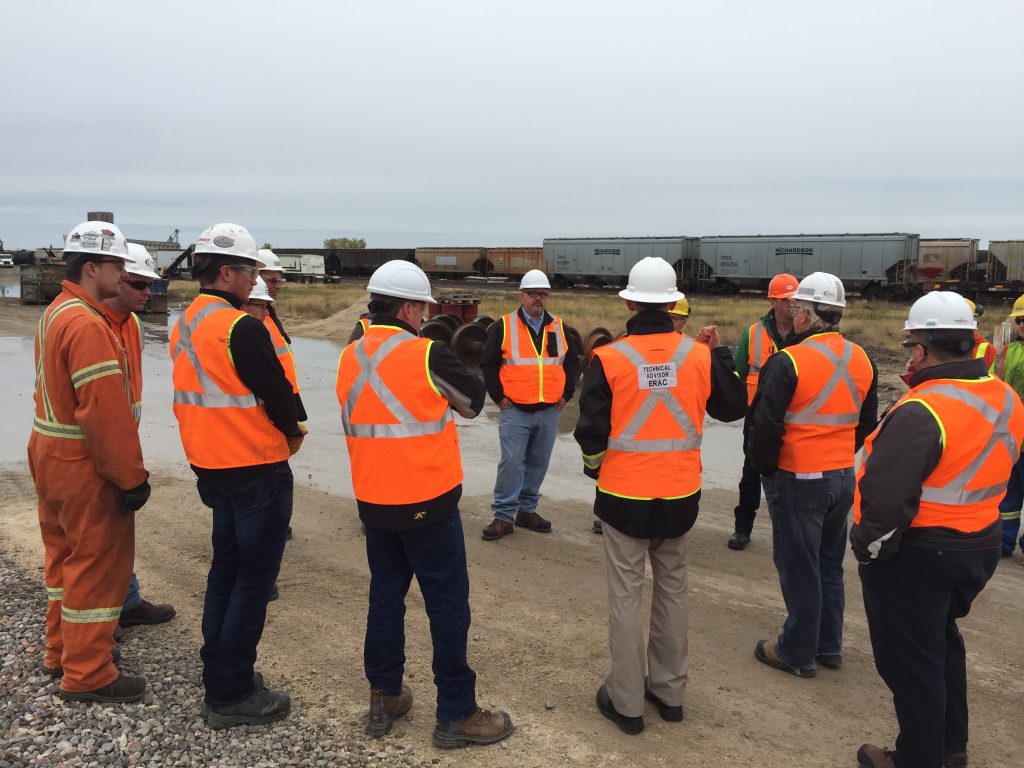 "A real-life simulated release exercise backed by expert third-party coaching from ERAC provided a tremendous source of information and perspective for our supervisory teams. To remain best in class as a handler of dangerous goods, we must continue to push ourselves to be better," said Lee Jebb. "Not everyone would release 50,000 litres of water to test our response, but we are the better for it."
Overall, the experience offered a offered a unique learning opportunity for all involved.
As a result of Cando's safety leadership, Cando's Director of Corporate Safety, Steve Gallagher, was recently invited to sit on a panel at the ERAC 2018 Dangerous Goods Emergency Management Conference.
Media Contact
Julie Pomehichuk
Director, Marketing & Communications
media@candorail.com
Phone: 204-725-5174