Published on: November 18, 2016
Tundra Energy Marketing Limited chooses Cando Rail Services as its rail services provider for new crude terminal in Manitoba.
BRANDON, Man., May 15, 2013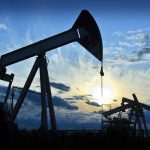 Cando, a leading railway support services provider for 35 years, has entered into an agreement with Tundra Energy Marketing Limited to provide railcar loading and switching services at Tundra's new crude petroleum terminal near Cromer, Man.
The new facility has been designed to handle 30,000 barrels of crude per day, with plans to grow to 60,000 barrels per day.
Under a long-term contract with Tundra, Cando will provide locomotives and operational staff to perform all railcar loading and switching duties at the new terminal, with plans to grow with Tundra's operational requirements.
The terminal will have the potential to handle crude oil unit trains of more than 100 cars, which will generate greater efficiencies and market reach for Canadian crude oil.
"As a Manitoba-based company with switching and railcar loading operations across Canada and the United States, we are very pleased to enter into a local switching and loading contract with a Manitoba customer as highly regarded as Tundra," says Lee Jebb, Vice President Railway Operations for Cando.
Cando has extensive experience switching and transloading for the petroleum products sector. This will be the company's first Bakken crude loading contract.
"We are very excited to be working with Cando on this rail loading opportunity. This project continues Tundra's commitment to provide infrastructure for producers in Manitoba and Saskatchewan to enhance their options for marketing and storing their production," says Dale Clark, Vice President Marketing for Tundra.
Cando will work with Canadian National Railway Company (CN) (TSX: CNR) (NYSE: CNI), which hauls crude oil from the Cromer facility over its North American network to key markets.
About Tundra Energy
Tundra Energy Marketing handles crude oil on behalf of producers in the Williston Basin, including its parent company, Tundra Oil & Gas Partnership, which has been an active driller in the area for the past 32 years.
About Cando
Cando provides railway support services to industry.
In business since 1978, with operations spanning North America, Cando is committed to innovation, entrepreneurship and a "can-do" approach to doing business.