Preferred provider industry wide
The fertilizer industry plays an essential role in Canada's economy and in feeding a growing global population that is constantly demanding farms produce more.
Cando is the preferred rail service provider in the potash industry, serving PotashCorp, Agrium and The Mosaic Company, helping them with a wide range of rail support services. We move 13 million tons of potash a year in more than 125,000 railcars, handling nearly 70 per cent of all potash produced in Canada.
We offer everything from in-plant switching and railcar inspection and cleaning to complete turnkey facility management. With our own fleet of locomotives and crews to maintain and repair track, Cando can help move just about anything to market.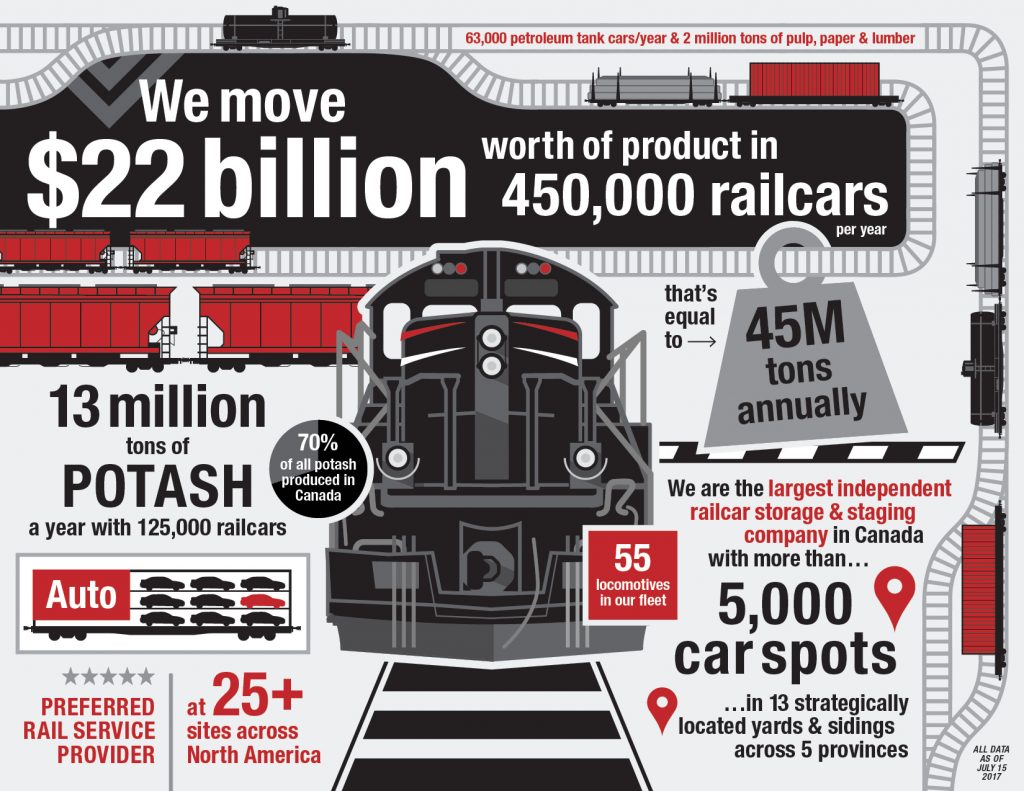 Cando offers a wide variety of specialized rail services including:
Railcar inspection and cleaning
Track maintenance and inspection programs
Close working relationships with Class 1 railways
Logistics
Efficient in plant operations
Custom rail switching
Contract facility management